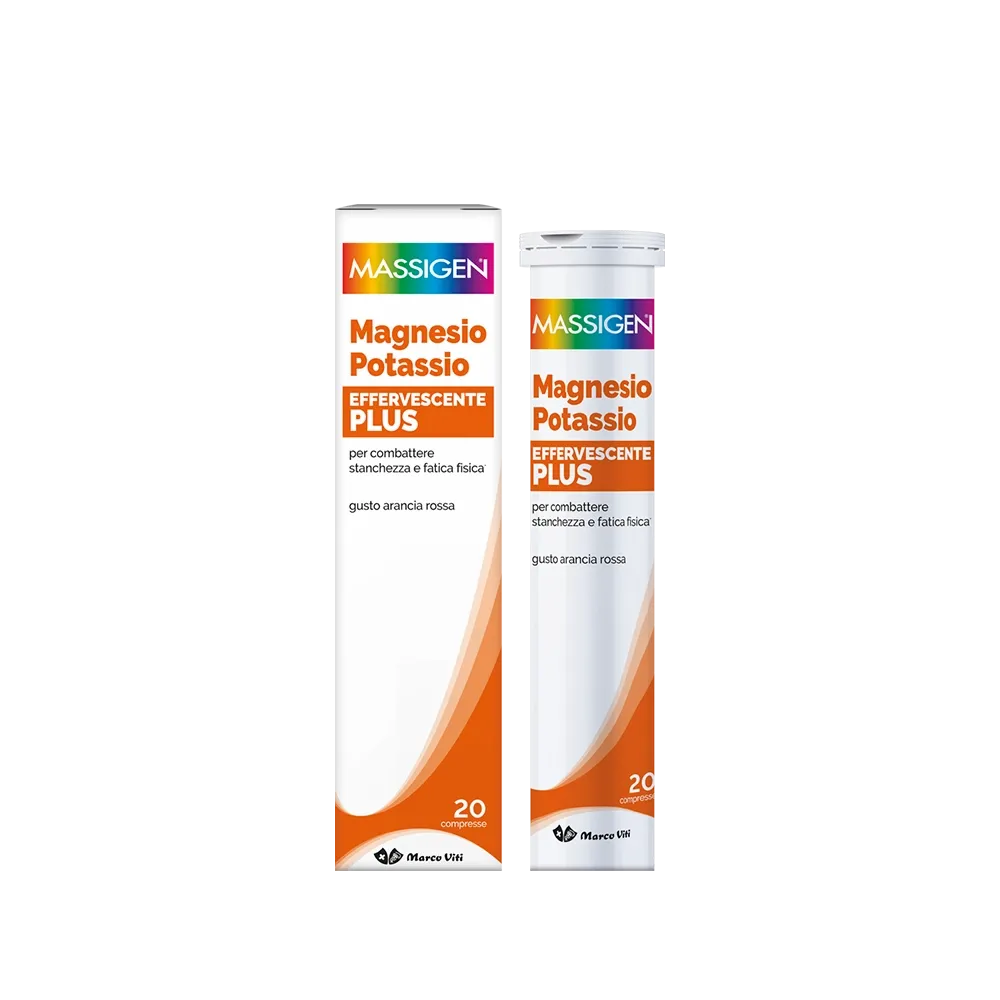 Magnesium and Potassium Effervescent Plus
Dietary supplement with mineral salts in effervescent tablets. With sugar and sweeteners. Blood orange flavour.
  content
10 effervescent tablets 4.3 g each
Total net weight 43 g ℮
  without
GLUTEN FREE, LACTOSE FREE
   when
Dietary supplement recommended for all conditions where there is a lack of magnesium and potassium due to diet, intense physical activity or increased requirements.
  use
1 effervescent tablet per day to be dissolved in 150 ml of water.
   warning
Keep out of reach of children under three years of age. Do not exceed the recommended daily dose. Dietary supplements should not be used as a substitute for a varied, balanced and healthy lifestyle. Keep at room temperature, not over 25°C in a closed container away from damp and heat sources. Avoid exposure to local sources of heat, or sunlight and contact with water. The expiry date refers to the product properly stored, in unopened packet.
  nutrition facts
| AVERAGE CONTENTS | PER 100 G | FOR 1 TABLET (DAILY DOSE) | % NRV |
| --- | --- | --- | --- |
| Magnesium | 2.6 g | 112,5 mg | 30% |
| Potassium | 6.98 g | 300 mg | 15% |
  ingredients
CITRIC ACID; POTASSIUM BICARBONATE; ACIDITY REGULATOR: SODIUM BICARBONATE; SUCROSE; MAGNESIUM CITRATE; MAGNESIUM OXIDE; AROMA; ANTI-CAKING AGENT: POLYETHYLENE GLYCOL; SWEETENERS: ACESULFAME K, SUCRALOSE; ANTI-CAKING AGENT: SILICON DIOXIDE; COLOURING: RIBOFLAVIN.