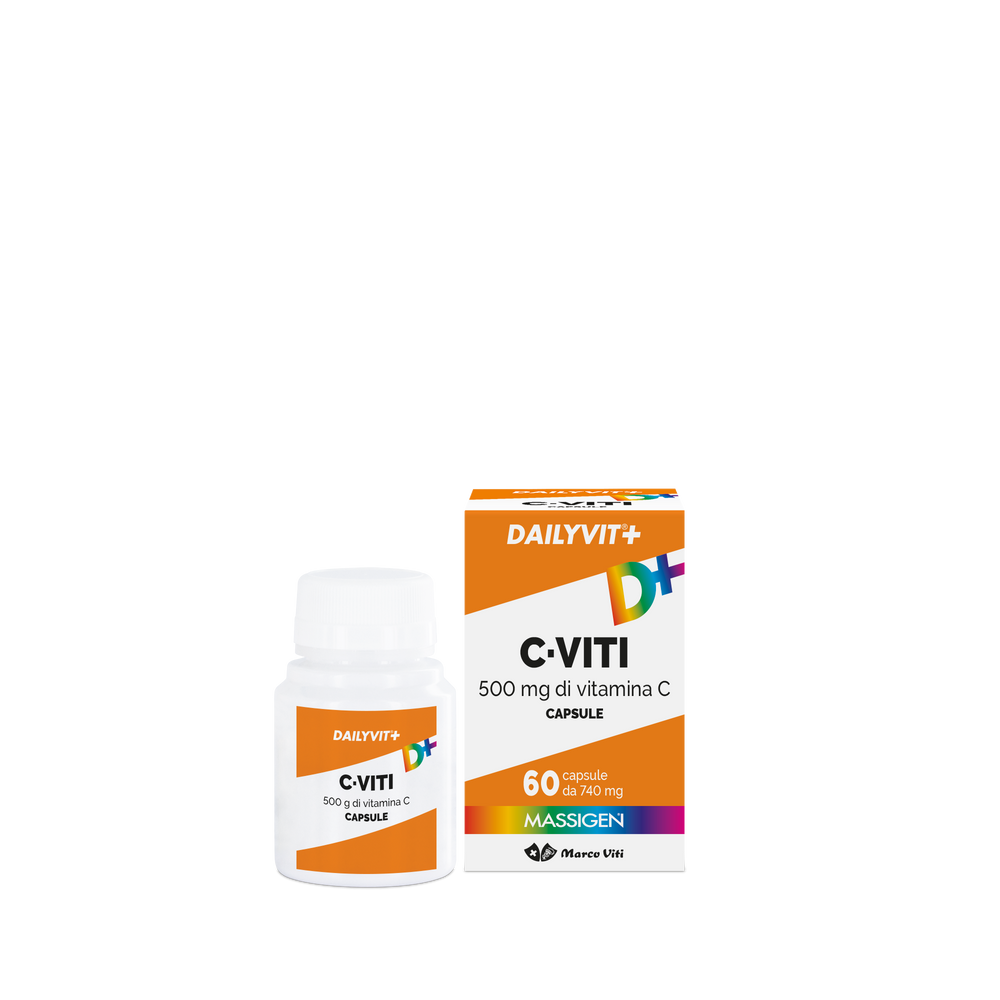 C Viti Capsules
Dietary supplement with high Vitamin C content.
  content
  without
   when
It is ideal for adults with reduced intake or increased requirements in their diet.
   benefits
Vitamin C helps normal functioning of the immune and nervous systems, as well as normal formation of collagen of skin, bones and cartilage
  use
1 capsule per day to be taken preferably between meals.
   warning
Keep out of reach of children under three years of age. Do not exceed the recommended daily dose. Dietary supplements should not be considered as a substitute for a varied, balanced diet and a healthy lifestyle. Keep in a cool, dry place. Avoid exposure to local sources of heat, sunlight and contact with water. The expiry date refers to the product when properly stored.
  nutrition facts
AVERAGE CONTENTS
PER 100 g
PER 1 TABLET
(DAILY DOSE)
% NRV
Vitamin C
76,93 g
500 mg
625%
  ingredients
Shell (Capsule): Gelatine; Colouring: E171, E172. Contents: L-Ascorbic Acid (Vitamin C); Thickening Agent: Microcrystalline Cellulose; Anti-Caking Agents: Magnesium Stearate, Silicon Dioxide.