How much vitamin C does an orange contain?
Adults should consume 65 to 100 milligrams of vitamin C per day. An orange contains, on average, 45 mg, about half the recommended daily dose.
Therefore, fruit and vegetables alone are sometimes not enough to meet our daily vitamin C requirements.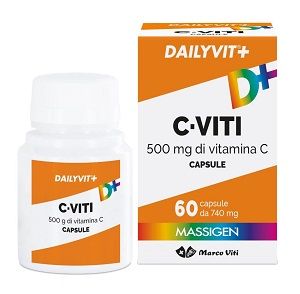 Vitamin C supplements can be useful especially when the diet fails to reach the daily requirement of this vitamin or at certain times of the year to help and strengthen the immune system.
Massigen C VITI, the vitamin C dietary supplement, may help:
- the normal function of the immune system;
- the normal formation of collagen for cartilage;
- the reduction of tiredness and fatigue.
Massigen C VITI is available in chewable, effervescent tablets with an ORANGE taste and in swallowable capsules.